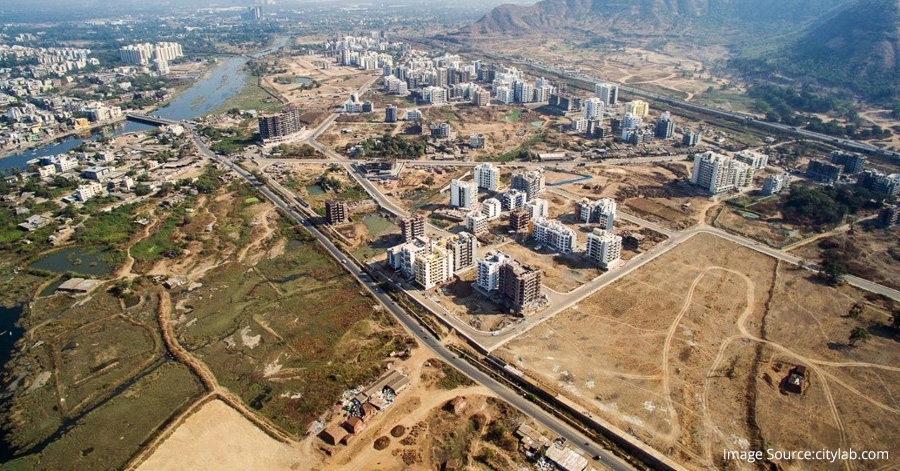 Panvel the once forgotten node of Navi Mumbai is now fast gaining popularity as a preferred destination among senior citizens, NRIs and home buyers looking for reasonably priced accommodation in a well-developed area.

With a slew of new projects, lots of greenery and fast developing social infrastructure and connectivity options, property prices at Panvel are now on the rise. According to industry data, prices for ready-to-move-in resale properties in the INR 5,000-6000 psf price band have risen by approx 3.3% in the April-June quarter this year – the highest increase compared to other parts of the city.

So what is it about Panvel that is attracting so much interest among both realty buyers and investors? To begin with it's the plethora of realty options that suit every budget from the ever popular 1 and 2BHK apartments, penthouses to budget flats and individual homes that are readily available in the resale category.

Ready possession homes here are reasonably priced and quite affordable with 1BHK units measuring approx 300-1000 sq ft priced between INR 18-55 lakhs only while those in the 2BHK category (800-1300 sq ft) available for INR 30-95 lakhs.

Rental options here include a ample selection of 1BHK apartments which rent for approx INR 4,000-8000 and 2BHK units for INR 5,000-18,000 p.m.

About Panvel:
A planned city developed by the City and Industrial Development Corporation (CIDCO), Panvel is divided into 44 sectors with infrastructure development in full swing. Upcoming infra projects here include mega projects like the CST-Panvel Rail Corridor, which is likely to reduce the time taken to commute between Panvel-CST from the present 90 minutes to approx 50 minutes.

The planned opening of the Karjat-Panvel section for traffic in addition to the doubling of tracks in the section is also likely to further improve Panvel's connectivity with the neighbouring city of Pune. The proposed INR 14,500-crore Navi Mumbai airport here is also expected to further enhance the realty fortunes once the Phase 1 of the project becomes operational by end-2018.

With the city in the throes of development, several leading Navi Mumbai developers have expressed a keen interest in shaping the urban future of this fast developing city. CIDCO on its part is also giving the final touches to its plan to resettle and compensate residents displaced by ongoing projects across the city.

As part of its three-year action plan designed to further enhance Panvel's urban development, CIDCO plans to develop 13 schools, 4 professional colleges, 1 degree college, 32 hospitals, 77 social welfare centers which will include indoor sports facilities, hostels and community centers and 34 spiritual& religious centers here.

With so much development in varying stages of planning and development it's just a matter of time before Panvel claim its rightful place as the top residential destination among the many upcoming nodes of Navi Mumbai.

With demand for prime realty locations here already on the increase, it makes perfect sense for prudent buyers and savvy investors to invest here today to reap the many benefits of its growth tomorrow.
Add a Comment