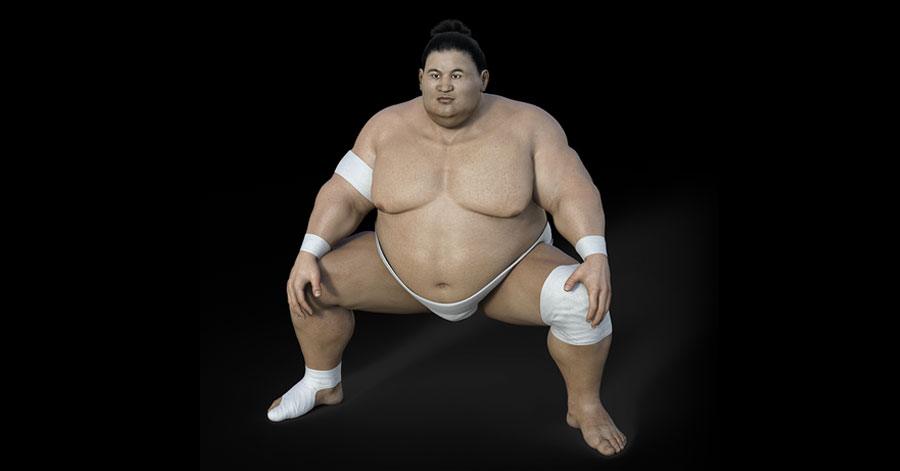 Akin to a giant Sumo wrestler's gigantic knockout blow, Sumitomo – a Japanese group has woken up India and Mumbai real estate from a deep slumber by the sheer weight of its bid for a BKC plot in Bandra East.
As per unconfirmed reports the Japanese company has offered Rs.745 crore per acre on a 3 acre plot in Bandra Kurla Complex and you get numbers that are staggeringly high and unbelievable. This definitely has to the priciest per acre land deal in the history of Indian real estate ever.
About Sumitomo
Originating from Japan, Sumitomo Corporation is one of the biggest global Sogo Shosha. (Sogo Shosha means a giant Japanese company that deals worldwide across a spectrum of goods and services). The company was officially incorporated exactly one hundred years ago and is part of the Sumitomo Group. With presence in four Japanese stock exchanges, Sumitomo Corp is indeed a force to reckon with.
On a macro level Sumitomo Corporation deals in Metal Products, Transportation & Construction Systems, Infrastructure, Media & Digital, Real Estate, Mineral Resources, Energy, Chemical & Electronics and much more. Sumitomo Corp boasts of more than 1 lakh clients and this company's presence is spread across 66 countries & regions with 132 offices. This herculean company also has more than 65,000 employees and more than 900 group companies.
It is therefore no surprise that it been ranking in the Fortune Global 500 for close to 25 years. To be featured in this elite list of companies compiled by the US Fortune magazine as one of the international companies at the forefront of planet earth's development and progress is definitely a super achievement.
About Bandra Kurla Complex
A plot in Bandra Kurla Complex or more popularly known as BKC available at Rs. 350/- per sqft !! This is shocking, right? Well this was its price roughly some 3 decades ago. Fast forward a mere 30 years (Not a very long time in terms of real estate) and you have Sumitomo picking up a prime plot of 3 acres in BKC at a cost of Rs. 745 crore per acre or simply put at approximately Rs. 1,70,000/- per sqft. That is simply a small jump of around 500 times.
The big question is what has made BKC so popular and attractive in such a short period of time.
Well to begin with, Bandra Kurla Complex in Bandra East has been a well-designed, well planned and well executed business district brought into existence by the MMRDA. Its major reason to actually come about was to de congest South Mumbai as a commercial hub and be first in a series of new growth hubs planned by the authorities.
Offices and commercial offices were traditionally only in South Mumbai and BKC has been highly instrumental in opening up Mumbai city and arresting a commercial real estate stalemate.
It came to life on marshy & swampy land on the north side of Mithi River. On its west is the vibrant Bandra, the east is surrounded by Kurla and the world famous Dharavi falls on the other side of the Mithi river.
It was not a very successful location in the beginning and there was a lot of skepticism followed by criticism by naysayers with regards to the entire plan that was Bandra Kurla Complex. The big companies, corporates were not too excited about the prospect of leaving South Mumbai (an established traditional CBD) and coming to a swampy new kid on the block with poor connectivity.
Well but good things like good people can't be kept down for long and BKC started growing gradually as Banks, small companies and finally the big corporates started moving in. the prices of land kept increasing steadily and before one could blink, BKC had blossomed into one giant world famous CBD in Mumbai.

Look at some of the names that have their offices / headquarters in BKC:
Jammu & Kashmir Bank National Business Centre, National Stock Exchange, SEBI, NABARD Head Office, IL&FS, Amazon.com, Dow Chemicals, ICICI Bank, Citibank, Dena Bank, Bank of Baroda, State Bank of India, Bank of India, Kotak Mahindra Bank, Bharat Diamond Bourse, Unit Trust of India, etc.
Schools like Dhirubhai Ambani International School, American School of Bombay are some of the famous education hubs based in BKC.
Jio Garden has become a crowning glory in the heart of BKC solving the parking challenge to a huge extent and also becoming the ultimate entertainment zone in the vibrant city of Mumbai.
The Mumbai Cricket Association's club and cricket ground are also a sight to behold in this area. Consulates of the United States and the British Deputy High Commission have definitely upped the commercial quotient of BKC big time.

Somewhere around 2017 New York-headquartered We Work gobbled up a whopping 1,90,000 sqft ( a complete entire 16 floor structure) on lease for its foray in India / Mumbai. It was the largest office lease deal amounting to Rs.4.3 Crores rent per month and ENAM Sambhav building became the We Work building for the next 10 years.
The landlords of the building ENAM Financial Consultants Pvt. Ltd. would definitely have been proud of constructing this commercial asset in the fantastic location of BKC.
Almost half a million people work in Bandra Kurla complex and some of the best talents of India and even foreign countries have found their commercial and career calling being answered in BKC.
Apart from them there are probably the same number of service providers, taxi drivers, rickshaw drivers, delivery persons, etc. who have Bandra Kurla Complex to thank for their survival.


Other notable deals in Bandra Kurla Complex
Important Points
Sumitomo, a Japanese company has bid more than INR 2000 Cr for a 3 acre plot in BKC
The cost per acre of this offer works out to INR 745 Cr.
This is apparently the priciest per acre land deal in India.
Prices overall and especially in Bandra Kurla complex might appreciate.
Mumbai Metropolitian Regional Development Authority (MMRDA) had invited offers for the land.
The said land parcel is adjacent to Reliance Jio Gardens in BKC.
This deal has come in as a pleasant shock to everyone in the Indian real estate industry.
---
--- ---
---