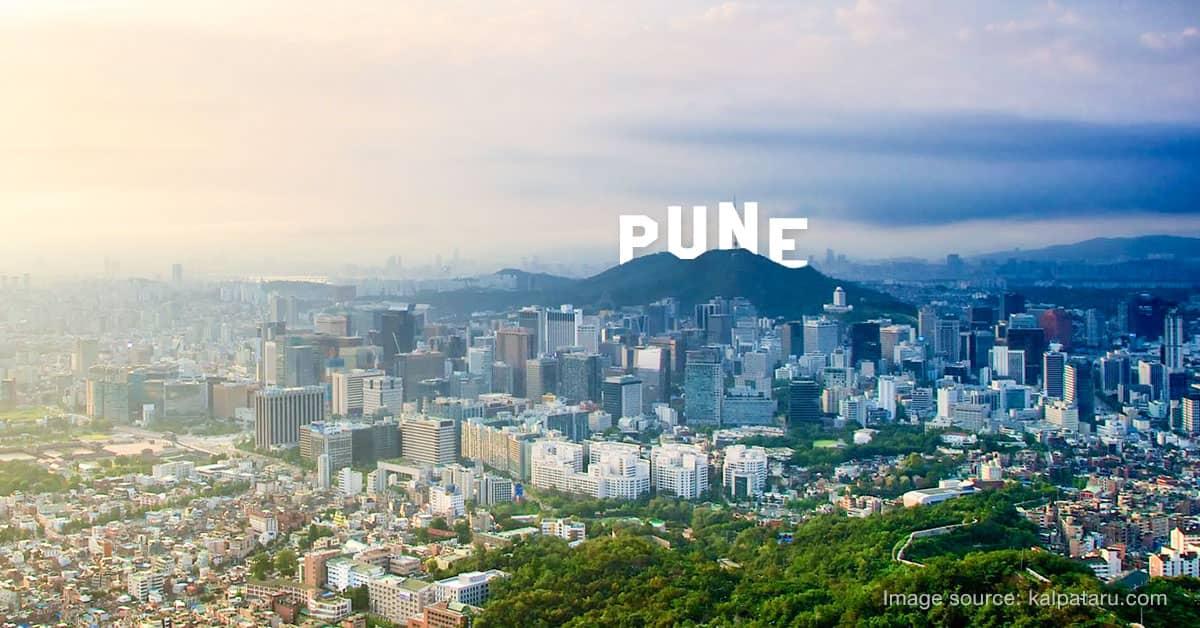 Which are the best places & top areas to invest in Pune?
As we go into the year 2020 & beyond and based on the statistics,
The best places and the top areas to invest in Pune are as follows:
Kharadi
Wakad
Hinjewadi
Baner
Undri
Balewadi
Wagholi
Pimple Nilakh
Katraj - Kondhwa road
Bavdhan
Keshav Nagar
Pune, often referred to as the sister city of Mumbai has come a long way now and is an established & throbbing multi cultural vibrant city on its own. Pune real estate has grown along with the overall progress of Pune city in all aspects including education, industries, IT development, manufacturing, agriculture, warehousing, exports, finance, infrastructure growth, etc. There are plenty of job and business opportunities in Pune today making it a preferred housing destination for many.
There are multiple reasons to be bullish about Pune real estate going into 2020 and further as there are robust factors that would ensure that the Pune property market keeps growing and prospering in the years to come.
Let us now discuss in detail the individual locations in Pune that have made it to the best areas to invest in Pune list:


Kharadi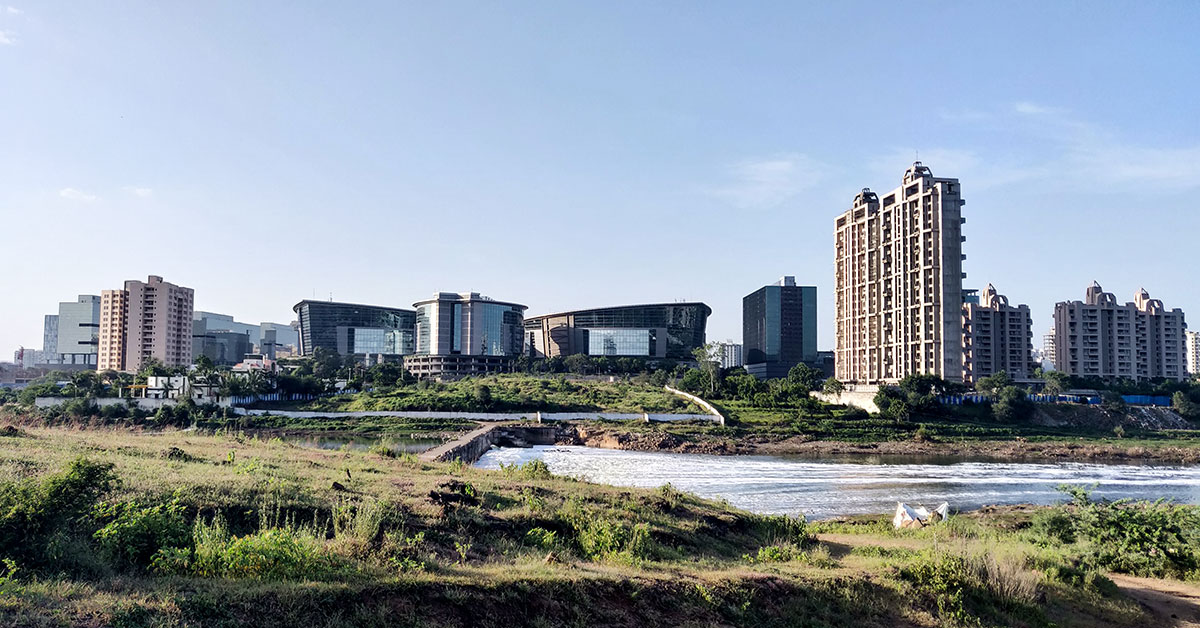 Kharadi is definitely the next big thing in Pune real estate. In terms of location this prime suburb of Pune which is located very close to the picturesque Mula-Mutha River, also has a big advantage in terms of connectivity from almost all across Pune. Prime areas in Pune including Kalyani Nagar, up market area like Koregaon Park, Viman Nagar, upcoming residential location like Wagholi, Hadapsar and Mundhwa are all located include proximity to Kharadi.
Being on the east side of Pune city, Kharadi has also emerged as the preferred IT market of Pune city with some of the major IT and technology giants having a presence there. As one of the fastest developing area in Pune, Kharadi property rates have been steadily increasing as this Pune location also has a healthy mix of other businesses & industries. Therefore you can find some of the best ITES players, hospitality brands, retail giants and quality education institutes today in Kharadi. It is therefore no surprise that with a giant footprint of commercial and business activities along with the presence of all 'quality life' ingredients, Kharadi real estate has been moving at a rapid pace in the past decade. In fact there are more than 200 new residential projects in Kharadi that include ready projects in Kharadi as well as under construction projects in Kharadi.
Because it is easy to travel from Kharadi to Pune city, many new-age IT professionals as well as young office goers prefer to buy a home in Kharadi and work in Pune or vice versa. Kharadi offers them a Walk to Work lifestyle which the new generation prefers.
Industrial areas near Kharadi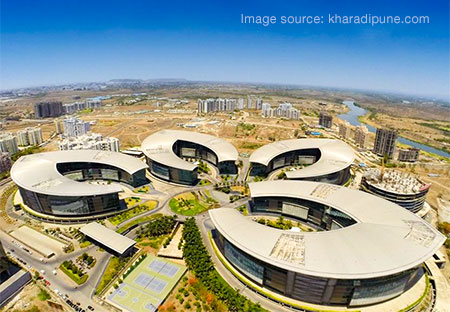 The presence of major industrial hubs including Hadapsar, Wagholi, Ranjangaon, Sanaswadi near Kharadi also presents a lot of jobs and working opportunities attracting more residents to come to Kharadi. Since there are so many earning opportunities many people flock to these areas and Kharadi real estate being the most vibrant among them attracts a lot of property buyers. The industrial areas around Kharadi are one of the trigger factors affecting the price rise and the increase in demand of Kharadi properties.
Kharadi social fabric, education institutes & health care

The social fabric and public infrastructure in Kharadi make it an ideal location to live, work and play. Some of the best educational institutes, hospitals, shopping centers, retail hubs that are present in Kharadi make it a very friendly place to live in Pune city. New homes in Kharadi and multiple under construction projects in Kharadi sell very fast due to the strong social infrastructure that promotes good living for residents here.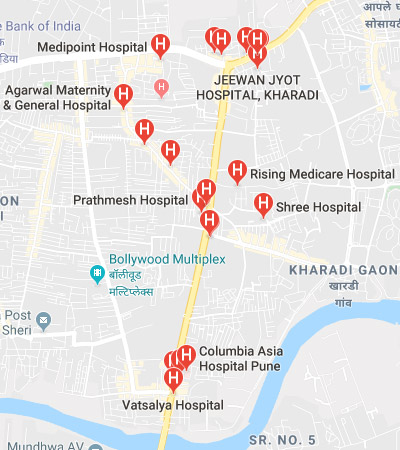 Some of the well known hospitals in Kharadi include:
Columbia Asia Hospital Pune in Santipur, Thite Nagar
Vatsalya Hospital Near Mundhwa River Bridge, Mundhwa - Kharadi Rd, Kharadi
Medipoint Hospital in Chandan Nagar

Jadhav Children's Hospital in Raghvendra Nagar
Gyan Deep Hospital in Tulaja Bhawani Nagar
Criticare Children`s Hospital at Bypass Chowk
And many more.

Some of the malls and shopping centres in Kharadi include:
Global High Street on Global Precioso Road, EON Free Zone
Amanora Mall at Mundhwa Kharadi road
Saroja Super Market in Thite Nagar
Estaller Kharadi at Kharadi South Main Road, Rakshak Nagar, etc.

Some of the educational institutes in Kharadi include:
Christ College at Vadgaon Sheri
Data System Research Foundations at Kharadi Knowledge Park
International Institute Of Culinary & Cruise Ship Management at Nyati Eureka, Magarpatta Rd, near Columbia Asia Hospital
Aiims - Mits, Zensar Campus, MIDC
Marathon international school and junior college, Chintamani Park Road, Tukaram Nagar, etc.


Connectivity in Kharadi
Connectivity is one of the major fortes that Kharadi boasts of as a prime location in Pune. You have smooth access to areas such as Pune-Ahmednagar Highway & Mundhwa Road. Also it is easy to reach Grant Road and Fountain Road from Kharadi. Moreover it barely takes 20 odd minutes to reach to the Pune international Airport from Kharadi. Smooth connectivity and further improving connections are additional factors influencing Kharadi real estate market.
Buses and the railway network also enhance the connectivity quotient of Kharadi and one can reach important locations including Hadapsar, and Pune Junction in hardly any time. Similarly it is relatively easy to reach prominent locations like Khadki & Manjari from Kharadi. Properties in Kharadi will get a further boost once the new and under construction Pune metro services commences its operations because then reaching Kothrud from Kharadi would also be relatively easier.


Companies in Kharadi

As discussed the entire real estate landscape of Kharadi is peppered with some of the biggest corporate entities and well respected companies in various business sectors occupying space in prime commercial real estate in Kharadi in commercial buildings like World Trade Centre, IT SEZs like EON IT Park, sophisticated IT hubs like Kharadi IT Park, special dedicated IT zones like Magarpatta Cybercity and Cerebrum IT Park. These commercial micro hubs within Kharadi are therefore full of skilled and educated work forces who scout for good housing options in Kharadi thereby driving the residential real estate market in Kharadi higher. The demand for rental homes in Kharadi has also significantly increased due to this factor and similarly the demand for rental offices in Kharadi as well as retail rentals & shops on rent in Kharadi has zoomed. For a Pune real estate investor planning to invest in a hot location in Pune, Kharadi presents a very strong case for consideration.
The per square foot price for Kharadi real estate is still pocket friendly for most people. The overall real estate prices across the Kharadi property market have gradullay increased but there is still a very good scope to invest in Kharadi homes and even office spaces in Kharadi. The midlle class and upper middle clas real estate investors and home buyers have a lot of choice when it comes to choose resale properties in Kharadi and also new projects in Kharadi.
So although Kharadi real estate market has seen a great rise of more than 130% in terms of property price appreciation in the last decade, there is still room to invest in Kharadi real estate and earn handsomely. Kharadi property prices were around Rs.2500 psf around 10 years ago and in 2019 Kharadi property prices are around Rs. 6300 psf on average. Kharadi housing market and property rates in Kharadi are expected to keep rising gradually in 2020 and beyond. Therefore Kharadi is definitely a good location in Pune to invest.

Many real estate developers in Pune are developing new projects in Kharadi that includes 2 BHK, 3 BHK, 4 BHK apartments and flats for sale in Kharadi. Furthermore, there are many infrastructure projects that are advancing smoothly which when complete will stimulate the residential realty market. Reputed builders such as Kolte-Patil Developers, Goel Ganga Group, Mantri Developers, Godrej Properties, Marvel Realtors, etc. have on-going and launched projects in Kharadi. 2bhk and 3bhk apartments are the first preference of home-buyers in Kharadi.
Wakad is a strong property investment location in Pune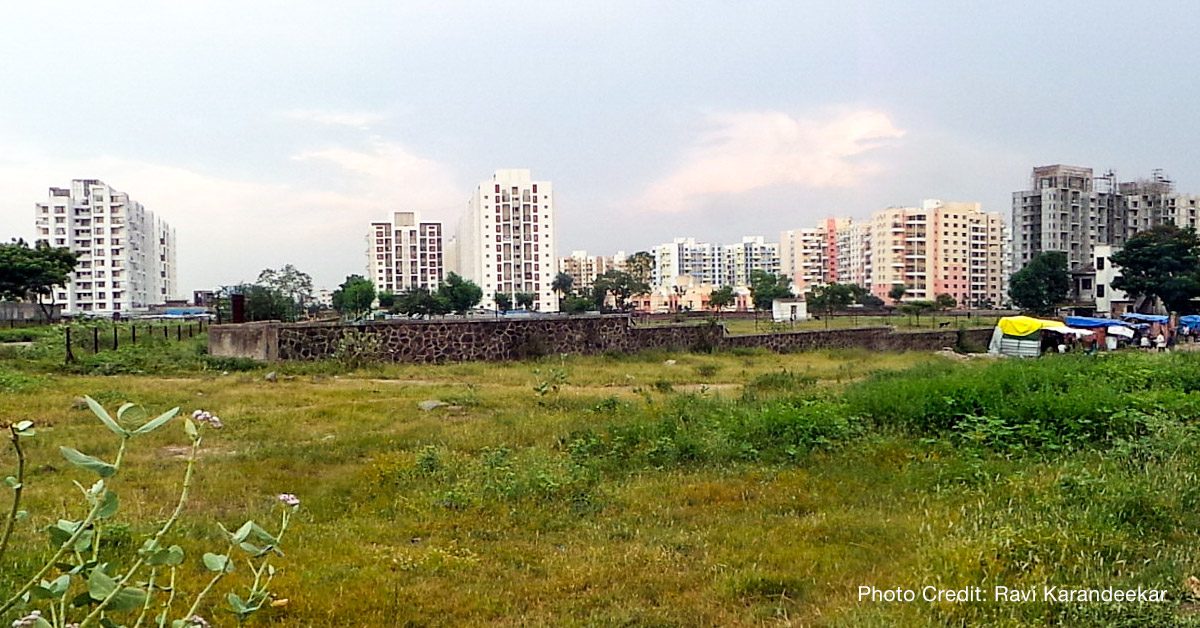 One of the best places to invest in Pune is Wakad and there are many factors that make it worth investing in.
Wakad location and connectivity

Wakad has a huge advantage in terms of its location and if you look at where Wakad is exactly located in Pune, you can understand the reason clearly. Being on the western side of Pune, Wakad has prospered due to its smooth connectivity to almost all vital locations within Pune city and also to the National Highways that help reach Mumbai.
Some of the key residential real estate locations of Pune such as Pimple Nilakh, Pimple Saudagar and Aundh lie close to Wakad on its east side. On the South side of Wakad, you have prime locations like Baner, Pashan and Balewadi. On the North side of Wakad there are equally upcoming real estate locations of Pune like Akurdi, Chinchwad and Ravet.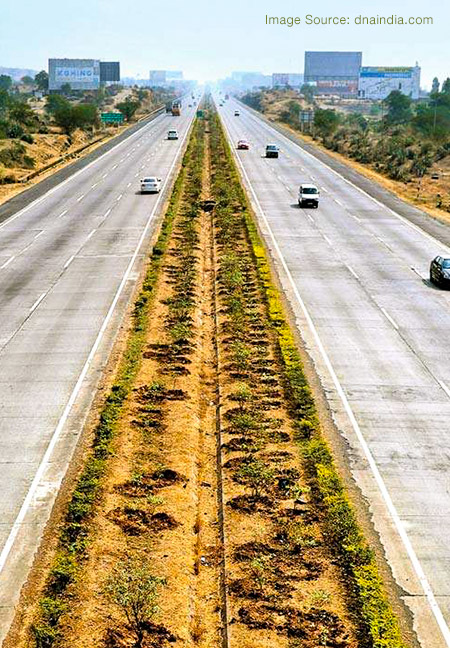 The west side of Wakad is of course the entire sprawling Hinjewadi IT zone. The south areas of Wakad are surrounded by the beautiful Mula river.
Wakad is located close to the PMRDA and the PCMC area. More importantly Wakad is easily connected to other major locations in Pune. Some of the vital roads that pass through Wakad include Wakad Road, the Kalewadi Main Road, and the very crucial Mumbai-Pune Expressway. One can get many buses from the Wakad Bus Stand to reach any corner of Pune city. Also there are many buses available from the nearby Pimpri Bus Stand which can be used to reach multiple locations across Pune. Wakad is also less than 10 kms away from the Chinchwad Railway Station and the Pune Airport is hardly a forty minute drive from Wakad location. These factors make Wakad a very well connected location and therefore the property market in Wakad, Pune has grown positively and consistently.
Another important reason that residential properties in Wakad are doing well is that some of the established real estate locations in Pune like Aundh and Baner are very close by. Home buyers buying flats in Wakad or booking in new projects in Wakad have easy access to the fantastic social infrastructure that Aundh and Baner offer. Another key area of Shivaji Nagar in prime Pune is also at a stone's throw distance from Wakad.
Some of the major travel points and key routes pass through or lie close by to Wakad like the erstwhile Dange Chowk Road referred to as Wakad Road currently. Wakad road is a critical road as it traverses the east to north-west direction of Wakad passing through the Mumbai-Pune-Bangalore Highway at Bhumkar Chowk. Going down it also joins with Aundh-Ravet BRTS.
Since the Mumbai-Pune-Bangalore Highway zooms through Wakad, the importance of Wakad is clearly understood. All travelers from Mumbai to Pune or from Pune to Mumbai inadvertently go through the beautiful locations of Wakad.

Wakad is close to major employment and IT hubs in Pune
Apart from being strategically located, Wakad real estate has also benefitted from the fact that Wakad lies in close proximity to some of Pune city's biggest IT markets and industrial areas thereby providing a lot of employment and earning opportunities to all residents in Wakad.
Some of the key information technology hubs near Wakad include Rajiv Gandhi InfoTech Park, Hinjewadi Infotech, Quadron Business Park, Embassy Tech Zone and Biotech hub near Mumbai highway, DLF Akruti IT Park, International Tech Park and Panchshil Tech Park. Other prominent IT centres near Wakad are Nano Space, Teerth Technospace, Prabhavee Techpark, etc. where you can find large companies and corporate houses like Veritas, Cummins, Siemens, Vyomlabs, Pubmatic, Xoriant, etc. Wakad is also a major route to reach all the major IT giants inside Hinjewadi IT zone including companies like Tech Mahindra, Infosys, TCS, Dassault Systems and many others.
Hardly a distance of around half an hour, to the north side of Wakad one can find the famed Talawade IT Park with multinational companies like Syntel and others.
This particular factor has also made commercial real estate investments in Wakad very popular too.
Another important fact is that there are major commercial centres within Wakad area including Pushpak and Solitaire Business Hub.
---
--- Written by
Robin Gangawane
A soft spoken and modest guy, Robin is a powerhouse when it comes to getting a job done online. On the professional front, Robin is an SEO & SMO geek working meticulously to ensure the best rankings for all his web c

Read more
---
---