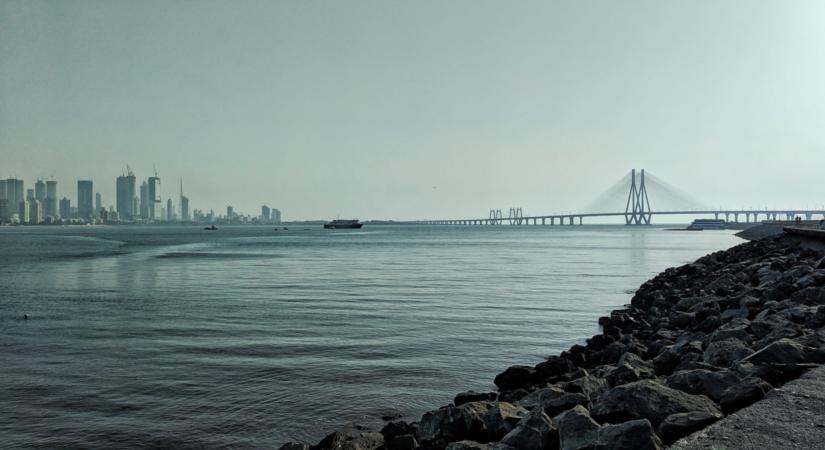 Buying a property in Mumbai is the dream that almost every Mumbai resident has. So if you want to know the best place to invest in property in Mumbai, we hope that this informative real estate article would help you. As we analyze the new and upcoming locations in Mumbai along with a few established locations that have a lot of potential for real estate investment growth, we will look at a multiple of factors. These would include major factors like infrastructure updates, connectivity upgrades including the metro, upcoming facilities and other micro factors peculiar to the particular location in Mumbai.
Irrespective of the crowd, the infrastructure challenges, the everyday difficulties, Mumbai remains a dream city for the masses. Property investment in Mumbai has been a strong reason for the State coffers to be filled with stamp duty and registration fee money. The attraction of investing in a Mumbai property never goes away and every real estate investors in Mumbai or outside is always scouting for property buying options in the maximum city that can help him secure a good, safe and profitable investment. The reason is very simple – there is no other city like Mumbai where there is a perennial demand for real estate for actual use, for rent and for investment.
Some of the major factors that generally decide the real estate growth of any location include the following. Let us use these factors while evaluating the best place to invest in Mumbai in 2019:
Connectivity:
Any real estate expert or a seasoned property investor in Mumbai can definitely tell you that CONNECTIVITY is one of the most crucial aspects when investing in a property in Mumbai. No one in Mumbai seems to have time and everything has to be fast. Therefore a home in Mumbai has to well-connected and connectivity is one of the top most factors that would decide the investment potential of any location in Mumbai. With major infrastructure upgrades undertaken by the Maharashtra State Government and that are happening in Mumbai currently include the Metro, Coastal road and various other initiatives.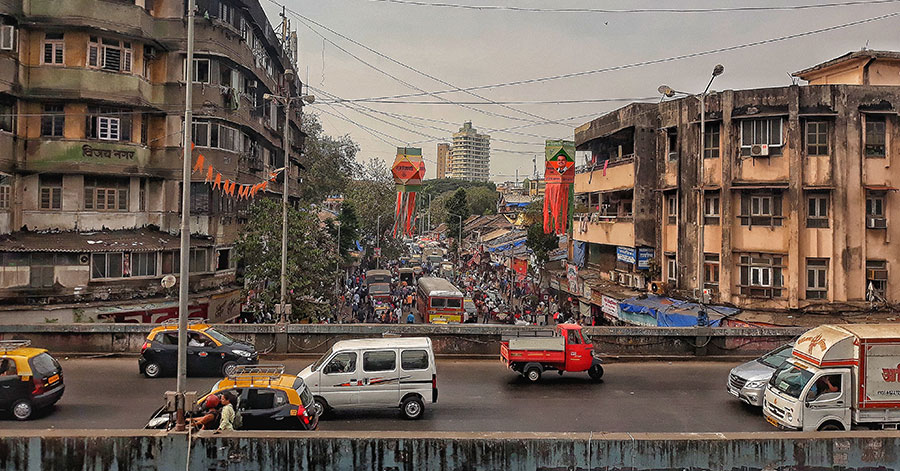 Mumbai Metro
As per the latest updates around the beginning of year 2019 there are 3 metro lines that are slated to go into the trial run phase around the end of the year 2021 and these include Metro 2B (DN Nagar to Mandale), Metro 4 (Wadala-Thane-Kasarvadavali) and Metro 6 (Swami Samarth Nagar-Vikhroli). Mumbai Metropolitan Region Development Authority's (MMRDA), the authority that is overlooking these projects apparently will also be in a position to roll out Metro 10 (Gaimukh-ShivajiChowk) and Metro 11 (Extension of Metro 4 till GPO) for trial runs by the year 2024.
Underground Metro
Would you love Mumbai more without its perennial crazy choc-a-bloc traffic?The answer is a no-brainer. A resounding yes is what almost everyone would say. Well that is exactly what the Mumbai Metro Railway Corporation Limited (MMRCL) has in mind while building the Colaba-Bandra-SEEPZ corridor of Metro-3 project. This project is supposed to free a major portion of the roads across the locations that it will connect through itself and that include Nariman Point, Fort, Worli, Lower Parel, BKC, Goregaon, CSIA, SEEPZ, MIDC, etc. The micro locations that would fall close to the Metro-3 project, especially near the stations would definitely be in demand asMetro-3 becomes operational. However the price rice and appreciation has already started in anticipation.
Mumbai Trans Harbour Link

Referred more popularly to as The Sewri Nava-Sheva Trans Harbour Link, the Mumbai Trans Harbour link is going to be a major game changer as it will bring about an easy connectivity between Mumbai and Navi Mumbai, Mumbai Pune Expressway and Western Freeway with the help of a freeway bridge. You can check the details of all these upgrades on the top 5 infrastructure developments in Mumbai.

Keeping the above factors as our background let us now dive straight into the best place to invest in Mumbai 2019 discussion in the section ahead.
Chembur:
Some major infrastructure developments in this decade and of course being strategically placed by default on the Eastern point in Mumbai with great connectivity convergences; Chembur is a 'hot' real estate location in Mumbai today. It is a sleeping giant that is waking up to its huge potential and property experts, real estate investors, home buyers, real estate developers have sat up and taken notice of the same. No wonder many real estate developers – big and small are developing all sizes of properties in Chembur. There are a whopping 100 plus under construction projects that are being developed in Chembur at this point in time, all at various stages of construction. What used to be traditionally an area dominated by industries and factories has now turned into a paramount property hub with all kinds of residential projects – luxury, mid segment, affordable, mushrooming there rapidly.
The major infra developments that have elevated and consolidated Chembur's real estate fortunes include the Santa Cruz - Chembur Link Road (SCLR), the Eastern Freeway and the Monorail (from Chembur to Wadala). There was never an iota of doubt with regards to the potential that Chembur real estate had and it was only a matter of time that the same would be unleashed in the market. That time has arrived with new and under construction projects in Chembur have growing exponentially. A large number of high rise buildings, skyscrapers, posh buildings, residential complexes, affordable housing initiatives have been undertaken by some of the best real estate developers in Chembur.
Chembur real estate growth-trigger factors
Well-developed and wide roads
Amazing connectivity by virtue of its location
Major infrastructure upgrades - SCLR, Monorail, Eastern Freeway
Huge public spaces - Diamond garden, Gandhi maidan
Well-developed public facilities
Major hospitals like Apollo Spectra Hospitals,
Surana Sethia Hospital and Research Center,
Sushrut Hospital and Research Center, etc.
Educational institutions - Shah & Anchor Kutchhi Engineering College,
Vivekanand Education Society's Institute of Technology,
Pillai College of Education and Research
Some of the new and ongoing real estate projects in Chembur in 2019 include Alta Vista, Ruparel Orion, Veena Serenity, Godrej prive and many more.
Virar - the new real estate hub
Virar is the poster boy for budget and affordable homes in Mumbai – period. Being part of the MMR – Mumbai Metropolitan Region and being a favourite among home buyers looking for affordable but well-connected homes, Virar is now finally getting the recognition it truly deserves as a real estate power house. Do you know that if you had invested in Virar properties around 10 years back, your property investment in Virar would have quadrupled by now. Virar is basking in the glory of being the undisputed affordable real estate hub of Mumbai and the development of some humongous mixed use real estate projects there in this decade are testimony to its growing prowess. There is no doubt that Virar is definitely one of the best places to invest in Mumbai in 2019 and even beyond.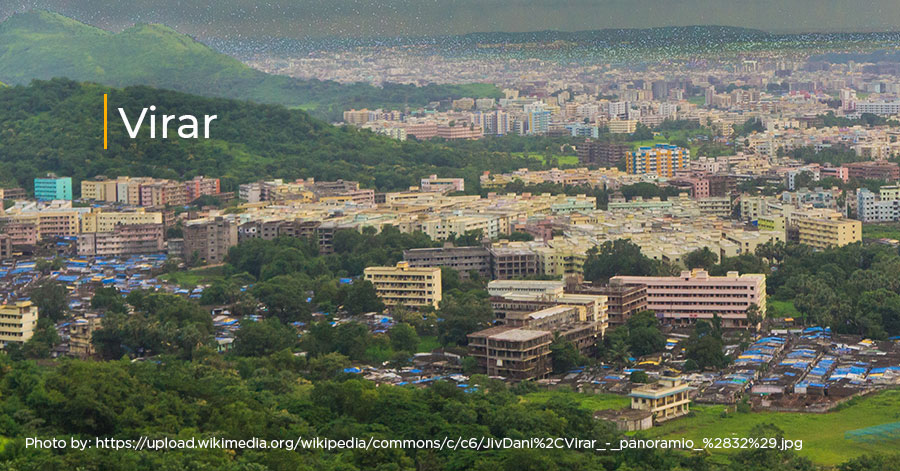 In the initial and formative years Virar was more preferred by Mumbai and Thane real estate investors as a second home or weekend home destination. However with major infrastructure updates, better and more frequent trains, Virar has seen unprecedented growth as a real estate market. There are multiple under construction and ongoing real estate projects in Virar currently. The development of Rustomjee Global city has uplifted Virar in a huge way as multitudes of lower middle class, middle class people have flocked to make Virar their first home now. Yazoo park developed by Rustomjee Developers is another feather in the cap for Virar as it has been a centre of attraction for lakhs of tourists and local crowds. Kids, youth and adults alike have been thronging Yazoo park which is an international quality entertainment hub. It has been developed in a huge area of around 12 acres at Global City very close to Narangi Phata level crossing which is hardly a stone's throw away from the ever busy Virar Railway Station.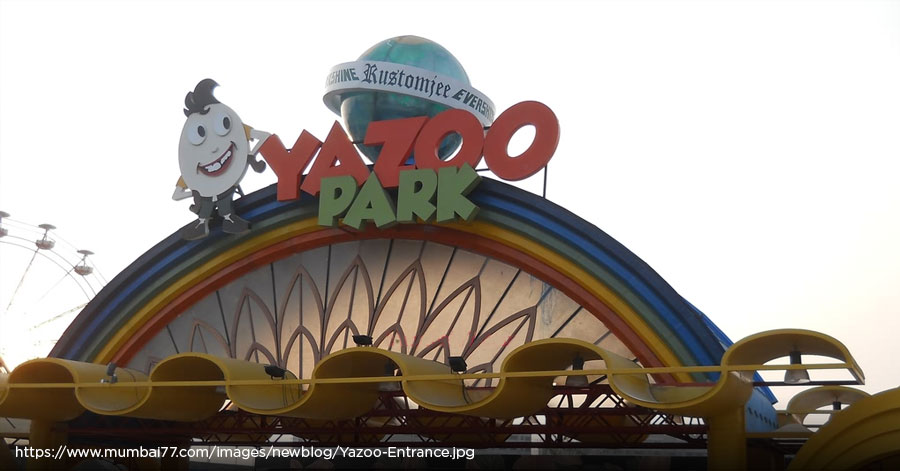 Virar also scores high in terms of its natural beauty, clean atmosphere, vintage locations, beautiful heritage structure including temples, charming villas and bungalows that adorn its landscape mingling happily with hordes of new and modern buildings emerging rapidly across multiple locations. Virar is also famous for its beaches, green resorts, Jivdani temple, Vajreshwari temple, Jain temple, Holy Spirit Church, St. Mother Teresa Church and many more heritage sites. In terms of pure real estate investment too, Virar has scored a decent year on year appreciation even during tough real estate cycles in Mumbai. One must also keep in mind the fact that Virar has a strong commercial and industrial landscape as it has been traditionally a manufacturing and trading location for many years. Many of the top most business houses in Mumbai and Thane have their manufacturing units or their industrial set ups in Virar. This factor makes high end and luxury homes in Virar attractive to these business owners who have had a base in Virar for decades.
Infrastructure - 2007 was a landmark year for Virar as it witnessed the quadrupling of the railway line between Borivali and Virar. This was the perfect booster dose that real estate in Virar needed and it has had a big positive impact of property prices and demand for homes in Virar for sure. In fact the complete impact of this major upgrade of the railway line will be seen for years to come as there are more trains potentially to be added to the Virar route.
In the year 2009 the Virar Municipal Council was promoted to the Vasai-Virar Municipal Corporation and this factor also has been the game changer for Virar as a location and as real estate market. There are various housing and road transport development projects initiated by the corporation with the help of MMRDA, Mumbai.
The 589 metres long Virar-West skywalk is a landmark skywalk in the history of Mumbai. One can imagine the number of people that call Virar their home by glancing at the fact that this skywalk is the busiest with almost sixty thousand travelers using it during rush hour. Incredible, isn't it?
The Rupees Ten thousand crore Virar-Alibaug Corridor Project is a paramount development that would provide a smooth connectivity between Virar and Alibaug. The proposed corridor is planned to connect four national highways and cut travelling times across various routes in a big way indeed. This is definitely a big infrastructure growth story in the Virar chapter that will surely drive real estate investment in Virar upwards and attract a lot of property buyers to invest in Virar in the coming years and decades.
Virar real estate growth-trigger factors
Great connectivity
Well laid out roads
Affordable prices
Education institutes - Viva college, Holy Spirit High School & Junior College, St. Joseph High School and Junior College, etc.
Entertainment – Yazoo park, Dreams the Mall, Dattani Mall
Hospitals - Sahayog Hospital And Research Centre, Global Hospital,
Vijay Vallabh Hospital
Infrastructure - Virar-Alibaug Corridor Project, Railway line upgrade
Kharghar
Panvel
Goregaon
Wadala
Lower Parel
Thane

Thane was formerly known and referred to as Thana and was a "sleepy" twin city of Mumbai a few decades ago. It was definitely not in the real estate investment radar or property investment plans of most Mumbaikars. However it has grown by leaps and bounds becoming one of the most growing metro cities in Maharashtra and India, today.


Thane real estate growth

If you turn the pages before the year 1999, Thane real estate was primarily classified as a sector for lower middle class and lower income group families. Many property buyers in Thane those days were investors from Mumbai who were looking for cheap second homes not very far from Mumbai. But after 1999 when Mumbai witnessed some crazy real estate growth and property prices in Mumbai became highly unaffordable, many Mumbai residents shifted their focus to Thane. Locations in Thane like Ghodbunder Road, Majiwada, Vartak Nagar, Pokharan road, Kasarvadavali and others suddenly gathered a lot of attention.

Being in close proximity to Mumbai city with multiple connecting points and also being part of the Mumbai Metropolitan Region, Thane is now the top most real estate investment locations in Mumbai and for Mumbai property buyers.

One of the most important reasons for the growth and increasing popularity of Thane real estate is the fact that one can get good properties in Thane at a much lower price than in Mumbai. Many residents from Mumbai who had been living in match box sized homes all their lives have found their greatest real estate solace in Thane. It has everything that Mumbai has plus it close to Mumbai and it is affordable. When property buyers can easily find affordable homes in Thane and also budget properties in Thane, it is no surprise that Thane is one of the best places for property investments in Mumbai.


Thane real estate market

One quick glance at Thane real estate market report in the recent years in comparison with the Mumbai real estate market report helps one easily understand the overwhelming lead that Thane enjoys in terms of property units sold.

Even for an average property investor, the Thane real estate price trends are encouraging and the profit a property investor in Thane has made compared to Mumbai is higher. One of the key reasons is the fact that the investment entry point in Thane is pegged much lower than Mumbai.

We will also try to understand the future of Thane city with regards to the infrastructure and other urban planning taking shape there. Also by carefully sifting through Thane real estate market news across various reliable real estate sources, we will try to unravel the further potential of property investment in Thane.

In the following section let us try to understand what factors have swung the real estate scenario in Thane and kept the Thane property rates moving positively.


Thane Infrastructure:

Massive and constant planned infrastructure development over the past few decades in Thane has ensured that this city has shone as one of the brightest starts in the state of Maharashtra. The phenomenal numbers of education institutions, malls, world class health-care facilities, major hospitals are all testimony to the progress Thane has made as a location. With major connecting roads like the Thane-Ghodbunder Freeway, other huge roads and ease in connectivity confirm that Thane is actually a very smart city in terms of the facilities it provides to its residents. The state government of Maharashtra has recently given its nod for a twenty nine km Metro line for this city and this would definitely stimulate the Thane growth story and also improve its impressive connectivity further. In terms of the impact of the combination of good road connectivity and the added metro connectivity, real estate market in Thane is set to mature further.

The already existing road connectivity points in Thane include the link to Mumbai city through the Eastern Express Highway and the Eastern Freeway. Thane also connects very seamlessly to Navi Mumbai with the help of the Thane-Belapur Road. You can also access the central and western suburbs of Mumbai from Thane using the Ghodbunder Road. If you prefer to cross the Maharashtra state and reach Gujarat you can do so from Thane by making use of the Mumbai-Ahmedabad Highway.

With all these major roads already in existence the proposed Thane metro link would definitely be an icing on the cake in terms of transportation and connectivity of Thane city.
One major and exciting part of the Mumbai Metro Rail Corporation's Wadala-Ghatkopar-Thane-Ghodbunder Road intra-city Metro line is that it is designed and planned in a way that it will not only assist people to travel easily within various parts of Thane city but with its unique intra modal system also enable travelers from adjoining cities to travel seamlessly.

With its robust train connectivity and good road transportation, Thane real estate has managed to grow rapidly. With the proposed ambitious Bullet Train project, the daily commute for the huge number of office goers from Thane to Mumbai is slated to become super easy too. This would definitely encourage more Mumbai residents to invest in Thane homes and also shift their base permanently to Thane.

As per initial planning, the Thane Metro is slated to have 22 halts. Commencing from New Thane Metro station in the old city area it shall be connected to Wadala-Kasarvadavli Metro at two points which would be 'New Thane station' and a station called 'Dongripada'. There would be a link to Thane-Bhiwandi- Kalyan Metro Line-5 at Majiwada junction. A whopping half a million plus commuters are estimated to utilize the Thane metro daily and a major portion of the Thane metro network would be empowered using solar energy.

At a cost of almost Rs. 13 thousand crores and an estimated time span of four years, the 29 km Thane Metro project with a partial underground portion is surely going to be gigantic booster for the Thane real estate sector as a whole. It would bear a huge impact on the quality of life of Thane residents and also open of new avenues for growth in Thane.

Other infrastructural developments in Thane include the development of the Thane-Diva Road, the Bhiwandi bypass construction, the proposed development of metro-3 project to Kalyan and Mira-Bhayander locations and the development of parallel roads adjacent to the metro line from Thane to Kalyan.


The growth of Ghodbunder road in Thane

Almost 15 years ago Ghodbunder road was termed as one of the upcoming locations in Thane and it has definitely lived up to its billing. Being considered as one of the best places in Thane, today the Thane Ghodbunder road is also one of the most developed and desired locations in Thane. With multiple supreme quality residential projects developed by some of the leading property developers in Thane dotting its landscape, Ghodbunder road is actually a premium address for owning a home.
Thane Health Care and Hospitals
Any location is deemed to be really livable and preferable if it also has one of the most vital elements for life itself – good health care facilities, doctors, hospitals, medical support, etc. Thane is a city that has a very well developed and robust health care ecosystem in place. Some of the hospitals in Thane includeJupiter Hospital, Bethany Hospital, Dr. Bhanushali Hospital & center for lung surgery, Mala Newborn & Children Hospital, Vedant Hospital, Arogya Hospital, Jupiter Hospital, Revival Bone and Joint Hospital, CurraeGynaec IVF Birthing Hospital, Sampada Hospital and Intensive Care, Kevalya Hospital, Horizon Hospital, Titan Hospital and many more. From multispecialty hospitals in Thane to the best dentists, skin and other medical specialists, one can find all possible health care and support in Thane today. Of course this factor has helped the real estate growth in Thane immensely. Apart from being one of the best places to invest in Mumbai, Thane is also one of the best places to live in Mumbai. The real growth of the real estate prices in Thane has not happened because of property investors. The fact that properties and homes in Thane are preferred by a huge population to actually live, has triggered a huge amount of investment in Thane real estate from various quarters.
Major growth triggering factors for Thane real estate
Strong connectivity
Excellent Infrastructure
Major infrastructure planned
Good quality health services
Quality schools and colleges in Thane
On an average Thane real estate is at least 30-40% cheaper than Mumbai properties making it highly affordable without compromising on the quality of life.
Thane real estate sector has achieved more transparency with the application of RERA rules along with GST thereby creating a more fertile environment for property investment in Thane. Therefore with a huge and healthy demand the Thane real estate market news is quite positive.
So if you are thinking how good is Thane as a real estate investment location then you need to simply look at the impressive growth and choose your property investment in Thane today.
Education options in Thane
Some of the noteworthy colleges and education institutes in Thane include Rustomjee Academy for Global Careers, Dr. V. N. Bedekar Institute of Management Studies And Law, VidyaPrasarak Mandal's Polytechnic, Rajiv Gandhi Medical College, Sheth N.K.T.T College of Commerce, Science and Arts and a lot more.
Some of the famous Schools in Thane include Smt. Sulochanadevi Singhania School, Orchids International School, D.A.V. Public School, Podar International School, C.P. Goenka International School, N. L. Dalmia High School and many more. With such good quality education infrastructure it is no surprise that the Thane real estate price index has been going up steadily over the years.
In terms of property development and construction variety and options, the Thane real estate market has plenty to offer. Home buyers in Thane west or property buyers in Thane west have a plethora of options in all budget ranges. One can find affordable homes in Thane as well as luxury homes in Thane with equal ease. The new projects and under construction properties in Thane include integrated townships, towering high-rises and gated community projects like Rustomjee Urbania. There are also good Villa developments in Thane along with plush homes developed by some of the most trusted and respected real estate development brands in India including Lodha developers, Godrej properties, Vijay group, Rustomjee, Hiranandani, etc.
If you are wondering which place is better to buy a flat in Thane as a matter of pure investment then this list of some of the top and upcoming locations in Thane with good scope for real estate investment would help you decide:
Badlapur
Manpada
Bhayandarpada
Ghodbunder Road
Majiwada
Ambernath
Kalyan
Bhiwandi
Asangaon
Kolshet Road
Kopri
Kasarvadavali
New projects in Thane
Some of the upcoming, under construction and new projects in Thane include Lodha Amara at Kolshet Road, Dosti West County at Balkum, Kalpataru Paramount in Thane west, PiramalVaikunth at Balkum, RunwalEirene at Balkum, RustomjeeUrbania in Majiwada, Courtyard by Narang Realty in Pokhran -2, Puraniks City Reserva at Ghodbunder Road, Dosti Desire in Brahmand, Godrej Emerald at Ghodbunder Road, Puraniks Tokyo Bay at Kasarvadavali, Puraniks Stella Grand Central at Vartak Nagar, Shapoorji Northern Lights in Thane West, Vijay Orovia within Hiranandani Estate, Tata Serein in Pokhran-2, JVM Tiara at Owale, ShethZuriin Laxmi Nagar and many more. The fact that these and many more ongoing residential and commercial real estate projects in Thane are being constructed at full pace tells the story about the potential of investment in Thane properties. We will also look at the Thane property rates chart and have a glance at Thane property price statistics in detail to get a better understanding in terms of actual figures.
---
--- Written by
Robin Gangawane
A soft spoken and modest guy, Robin is a powerhouse when it comes to getting a job done online. On the professional front, Robin is an SEO & SMO geek working meticulously to ensure the best rankings for all his web c

Read more
---
---