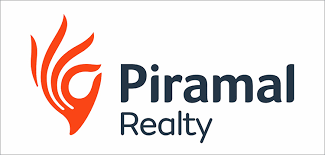 Mulund, the emerging residential star of the city, is to become even glitzier. Piramal Realty, the real estate arm of the Piramal Group, will invest Rs. 1,800 Crore in its residential project spread over 8.4 acres in Mulund.

This is part of the company's total planned investment of Rs. 16,000 Crore for executing of projects and buying land parcels for over four years, starting from 2016.Out of the total Rs. 1,800 Crore investments, around 25% is the land cost, while the rest will be spent on construction and project execution. They are on track to achieve 1,250 Crore sales target for the year 2016-17 (April- March) in spite of demonetization. According to them, the market has now normalized. Around 35% of their 2016-17 sales are derived from a commercial project in Kurla, a Mumbai suburb. They believe that the Mulund project will definitely add to the revenue, too. They even expect to generate a good revenue of Rs.3,000 Crore from both the phases of this particular project. Now that they have received a certificate for the commencement of this Mulund project, they will be completing both the phases in a six-year-span.

Not only this, but Piramal Realty has launched a new phase of its Thane project - a commercial project in Kurla, apart from the soft launch of its Byculla residential project, among others.

Piramal Realty strongly believes that in the backdrop of demonetization, expectations of land owners have softened and they expect to buy land parcels in the next few months.

Started in the year 2012, Piramal Realty currently has a whopping total of 12 million square feet of projects under construction.
---
--- Written by
Suhas Kataria
Suhas Kataria is a realtor and digital marketer by profession helming two companies, Realspace Assets & Zybeq Media. A passionate musician by heart & soul, Suhas is also a writer, percussionist and lyricist for a

Read more
---