About Bennis Land North Goa
Unit Details :
Plot Details
Area : 380 sq.mts (4090 sq.ft)
About Project
Bennis Land, This is an open plot project, offers you to customized the dream home, as per your concept and premium living lifestyle. This Non-agricultural land which has clear title & have all the supporting documentations, to transform the barren land into your dream project.

This plot gives you the beautiful area to dwell, which is been counted in a dream area, known globally as an awesome tourist place & desired location at Porvorim, North Goa. Bennis Land is close to beach area and surrounded with natural green environment.

This plot can be use to build a designer bungalow or a villa, which has a large area of 380 Sq.mts (4090 Sq.ft of area), which gives the owner a fabulous wide open lush green and beach view.

Interest can fill the get back form and just wait for the response from our dedicated team, to help you with complete details of Bennis land.
---
Specifications
* Non Agricultural Plot
* Complete Fencing
* Close to Beach Area
* Clear Documentation
* Natural Greenery Surrounding

---
---
About North Goa
Ever wanted to have your own vacation home?A home by the beach is not just a dream, it could be real.Are you sick of the fast paced lifestyle in your city? Planning to make a move? Can Goa be more than just a tourist spot, perhaps a good investment? Read this article to get a better idea about North Goa and how it has taken a higher spot in the Real estate market.North Goa - Second Home –InvestmentIndia's real estate sector comprises of four sub sectors namely housing, retail, hospita... Read more
Bennis Land North Goa Location Map
Address : Socorro, North Goa
---
Resale Flats / Investor Flats
About Builder - Reputed Developer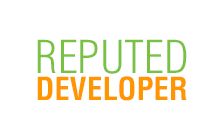 Reputed Developer... View more
---
Tell more about Bennis Land North Goa
Add a Review