About 7 BHK Bungalow For Sale
Unit Details :
7 BHK Bungalow:
Area : 6000 Sq.ft.
About Project
Plot area of 5006 Sq.ft & a Built Up Area of 6000 Sq.ft transformed into a 7 BHK Bungalows that comes with ample parking space + more open private space for every residents. Its a project of 200 Bungalows which were built in the recent past and hence majorly occupied. Out of these, we are now offering couple of options for sale and for rental too.

The property that is now available for sale with us is also a 7 BHK Bungalow that comes fully furnished with 3 Car Parking. The detailed information about the division inside bungalow is 7 bedrooms, 2 Halls, 1 Super Spacious Kitchen, 2 Store Rooms, 1 Separate Servant Room, Garden Area & entire property is strongly backed up with Generator Power System.

This project is ideally situated at NIBM Road, Mohammed Wadi, Pune. The most sought after address where there are major number of developments in terms of private constructions as well as Infrastructure developments. NIBM is a short form for National Institute for Bank Management, which is an Indian Institution for Research, Training & Consultancy in Banking and Finance, hence this location is majorly occupied by the crowd who are into same field. In short its quite a good developed locality of Pune and hence very much in demand.

In One such location, we are now offering the opportunity to own a Independent Property that comes with all the crucial facilities and provides true essence of luxury and living with freedom. Should you be interested to visit this site, then please feel free to contact our senior sales executive on the above mentioned number.
---
Amenities
More Amenities :
* Garden
* Suffcient Water Storage
* Parking Space
Specifications
* Generator Power Backup
* Vitrified Flooring
---
---
About Pune
Real estate since 10 years in PunePune known as the oxford of the east also considered a pensioner's paradise is rapidly transforming into a bustling economic centre of India. Pune is the ninth most popular and the second largest city in Maharashtra after the state's capital Mumbai city.Mumbai's affordable cousin is what some believe Pune to be, especially people looking for properties available near suitable good jobs and developed infrastructure on a comparatively affordable ... Read more
7 BHK Bungalow For Sale Location Map
Address : NIBM Road, Mohammed Wadi, Pune
---
Resale Flats / Investor Flats
About Builder - Reputed Developer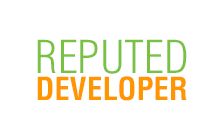 Reputed Developer... View more
---
Tell more about 7 BHK Bungalow For Sale
Add a Review