About 1400 Sq.Mtr Plot For Sale
Unit Details :
N/A Plot:
Size : 1400 Sq.Mtr

Building Details : N/A Plot
About Project
1400 Sq.Mtr Plot is now available for sale with us. This plot is located in one of the hottest location of Goa and therefore a smartest investment one can ever make. This plot covers 1400 Sq.meter (15069 Square Feet) which is more than enough to Build a Super Luxury Bungalow, Villa or any other residential home.

It has been approved and cleared to use this land for residential purpose, hence the buyers need not worry about getting into procedures for approvals. The property is situated close to St. Alex Church in Arpora, Calangute, North Goa. A location that is just 8 minutes of Drive or 20 Minutes walkable. Which means to own a property at one such location is never a bad deal.

Plus you have numerous facilities, landmarks, routes and other beaches that are easy to access. To name few of them could be Aguada Siloim Road, Calangute Anjuna Road, Calangute Mapusa Road etc. The mentioned road names indicates the name of Beaches available in its vicinity. While on the other hand some of the facilities and landmarks includes The Golden Suites & Spa, Royal Heritage Resort, Post Office, Dharwadkar Nursing Home, Calangute Police Station, Indian Oil Petrol Pump and lots more.

Thus a perfect plot to buy, that not only ensures a Super Spacious Residence or a property to you, but also ensures that you never ever worry about property price hike. Because its almost like a Guarantee here. For more details, please get in touch with one of our sales representatives on the above given number.
---
Amenities
More Amenities :
* Water Supply
* Electricity Supply
Specifications
* Compound with Nameplate
* Temple
---
---
About North Goa
Ever wanted to have your own vacation home?A home by the beach is not just a dream, it could be real.Are you sick of the fast paced lifestyle in your city? Planning to make a move? Can Goa be more than just a tourist spot, perhaps a good investment? Read this article to get a better idea about North Goa and how it has taken a higher spot in the Real estate market.North Goa - Second Home –InvestmentIndia's real estate sector comprises of four sub sectors namely housing, retail, hospita... Read more
1400 Sq.Mtr Plot For Sale Location Map
Address : Near Saint Alex Church, Arpora, Calangute, North Goa
---
Resale Flats / Investor Flats
About Builder - Reputed Developer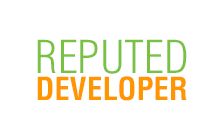 Reputed Developer... View more
---
Tell more about 1400 Sq.Mtr Plot For Sale
Add a Review